SAFE AS CLINICS
SKIERS AND SNOWBOARDERS ADVOCATING AND FOSTERING AVALANCHE & SNOW SAFETY
ABOUT SAFE AS
S.A.F.E. A.S. Clinics is a women's tailored, beginner to experienced friendly, avalanche awareness and safety clinic. Founded by Elyse Saugstad, Jackie Paaso, Michelle Parker, Ingrid Backstrom, Lel Tone and Sherry McConkey with the intention to foster an open, welcoming and enthusiastic environment by which to encourage participation and communication to play in the mountains during the winter safely. Partial proceeds from the events are donated to snow community non-profits.
INSTRUCTORS
Lead Instructor/Guide LEL TONE has been a member of the Squaw Valley Ski Patrol since 1994 and the Assistant Avalanche Forecaster since 2004. Lel has been a helicopter ski guide in Alaska for Chugach Powder Guides and Tordrillo Mountain Lodge for the last 15 years. She is a licensed Avalanche Blaster in the state of California and an Avalanche control route leader at Squaw. She is an AIARE (American Institute for Avalanche Research and Education) Level 1 and 2 Avalanche Instructor. Lel has been teaching avalanche courses in our local community of Tahoe and around the West for the last 10 plus years.
Instructor/Pro Skier ELYSE SAUGSTAD was raised in Girdwood, Alaska and since that time became passionately involved with freeride and backcountry skiing as a professional skier. Between 2007 and 2009 Elyse won many International Freeride competitions and was crowned Freeride World Tour Champion in 2008. Since then Elyse has turned her focus towards filming wherein she won Powder Magazine's 14th Annual Video Award's "Best Female Performance" for her segment in Teton Gravity Research's Co-Lab edit. Elyse was the only female to be voted into the finals of Teton Gravity's Co-Lab Edit contest in a field of over 40 men, and ended up in the top 5 of the contest. Through her unique experiences as a professional athlete Elyse had the opportunity to give a TEDx Talk in San Francisco in 2013. Elyse has worked with Chugach Powder Guides and Big Mountain Trips as a guest athlete/host. She has completed an AIARE L1 course.
Instructor/Pro Skier INGRID BACKSTROM is considered to be one of the most influential professional big mountain skiers in the world. She has appeared in 9 Matchstick Productions movies, three Warren Miller Entertainment Films, 'All.I.Can.' by the Rocky Mountain Sherpas, the documentary Steep, and has won Powder Magazine's 'Best Female Performance' five times. She considers herself extremely fortunate that skiing has taken her all around the globe, including Pakistan, Antarctica, Greenland, and first descents in Baffin Island and on 20,000ft. Reddomaine Peak in China. She has completed an AIARE L1 course.
Instructor/Pro Skier JACKIE PAASO has been a professional skier and a member of the Squaw Valley Freeride Team since 2009. She spends the majority of her winters competing on the Freeride World Tour and has many notable results like winning the 2016 Verbier Extreme and , the 2012, 2014 Chamonix event, and the 2010 Squaw Valley event. She filmed with Warren Miller Entertainment for their 2012 movie "Flow State" exploring the Norwegian Arctic. Jackie has been expanding her knowledge of big mountains and avalanche terrain all over the world. Recently she was named one of ESPN's top 50 Females in Action Sports along with Ingrid, Michelle and Elyse. She has completed an AIARE L1 and L2 course.
Instructor/Pro Skier MICHELLE PARKER is a professional skier who was born and raised in Squaw Valley, CA and has been a member of the Squaw Valley Freeride Team since 2006. After competing in X Games events for Slopestyle and Halfpipe, Michelle turned her focus on filming and has been in Matchstick Productions' last five ski movies. She was awarded IF3's and Powder Awards 'Best Female Performance' in 2013. Michelle is addicted to chasing winter in both the Northern and Southern Hemispheres and has spent the past 8 summers guiding in Argentina. Michelle spends most of her time in the mountains skiing, climbing, and mountain biking. She is on the board for High Fives Non-profit, is an ambassador for both Alpine Initiatives and Climate Reality, and has raised over $18,000 for the Sarah Burke Foundation. Philanthropy is equally as important to her as she see's skiing as an outlet to inspire and create a positive change. She has completed an AIARE L1 course.
Yoga Instructor/Community Advocate SHERRY MCCONKEY is an outdoor enthusiast who has been teaching yoga for ten years. She is a certified Anusara teacher, a form of yoga that focuses on alignment. Anusara is great for athletes to help with restorative stretching/yoga whereupon your body can heal, gain strength, clear the mind, and ultimately enhance your athletic performance. She has been a featured instructor at the Wanderlust Festival two times. Sherry notably is also the founder of the Shane McConkey Foundation, a Tahoe non-profit organization. Sherry is in the process of completing her AIARE L1 course.
GUEST INSTRUCTORS
Guest Instructor/Pro Snowboarder HANA BEAMAN grew up in Big Bear, CA and started snowboarding at the age of six. Hana honed her skills in both the contest scene and backcountry, and with her positive 'I can do anything' attitude she has become one of the leading lady snowboarders of all time. After transitioning from a successful contest career Hana has been focused solely on backcountry filming wherein she consistently sends it deeper than most with one of the biggest smiles. She's earned numerous accolades throughout her career including Transworld SNOWboarding's Rider of the Year, Snowboarder Magazine's Rider of the Year, and took home the bronze in the X Games Real Women video contest. Hana's latest video segment can be seen in the all-female snowboard movie, Fullmoon, by Runway Films.
Guest Instructor/Pro Skier CODY TOWNSEND hails from Santa Cruz, CA but was raised on the slopes of of Squaw Valley, CA. You may recognize his name from the infamous "Line of the Year" aka "The Crack" in 2014 from Matchstick Productions' film "Days of My Youth", but beyond that one line Cody has starred in more than 20 ski films over the past decade. Cody also competed on the Freeride World Tour and was named one of the Top 50 Adventurous Men in the World by Men's Journal. From winning "Best Male Performance", "Full Throttle" in addition to "Line of the Year" at the 2014 Powder Magazine Video Awards to first ascents and descents in British Columbia and Alaska, Codey has put together a career with many accomplishments but always cites that the best skiers on the mountain are those that are having the most fun.
Guest Instructor/Pro Snowboarder ROBIN VAN GYN is the heralded SAFE AS token Canadian! This 15 year Whistler veteran has long been considered one of the top backcountry females in snowboarding and continues to hold on tight to her spot. Robin has filmed over 7 video parts in films like "Intervals", "Winter Wars", "See What I See", and "9-5". Currently, Robin will be one of the featured athletes in the highly anticipated "Full Moon" all-female snowboard movie. Her passion for the backcountry grew from 12 seasons with SASS Argentina and 15 years in the Whistler and Rocky Mountain backcountry. She is an avid splitboarder and has recently committed to becoming a guide and furthering her education in snow science. Robin has completed CAA 1 professional certification and is working towards application for CAA 2 this season.
Guest Instructor/Pro Snowboarder KIMMY FASANI, who resides in Mammoth Lakes, CA started off her career competing on the pro circuit for a handful of years. Eventually she shifter her focus towards filming in the backcountry and has been featured in snowboard films such as Runway Films, "See What I See," Standard Films "The Storming," The Burton Pro Series, and most recently Absinthe Films "AfterForever." In 2017 Kimmy was awarded Female Rider of the Year, and she has notched a cover of Transworld Snowboard Magazine. Kimmy is passionate about supporting opportunities for female snowboarders and hosts Amusement Park, a terrain park focused event, and Amusement MTN, a backcountry education experience. Kimmy has completed and AIARE Level 1 course and in the future looks to expand her education to become a guide.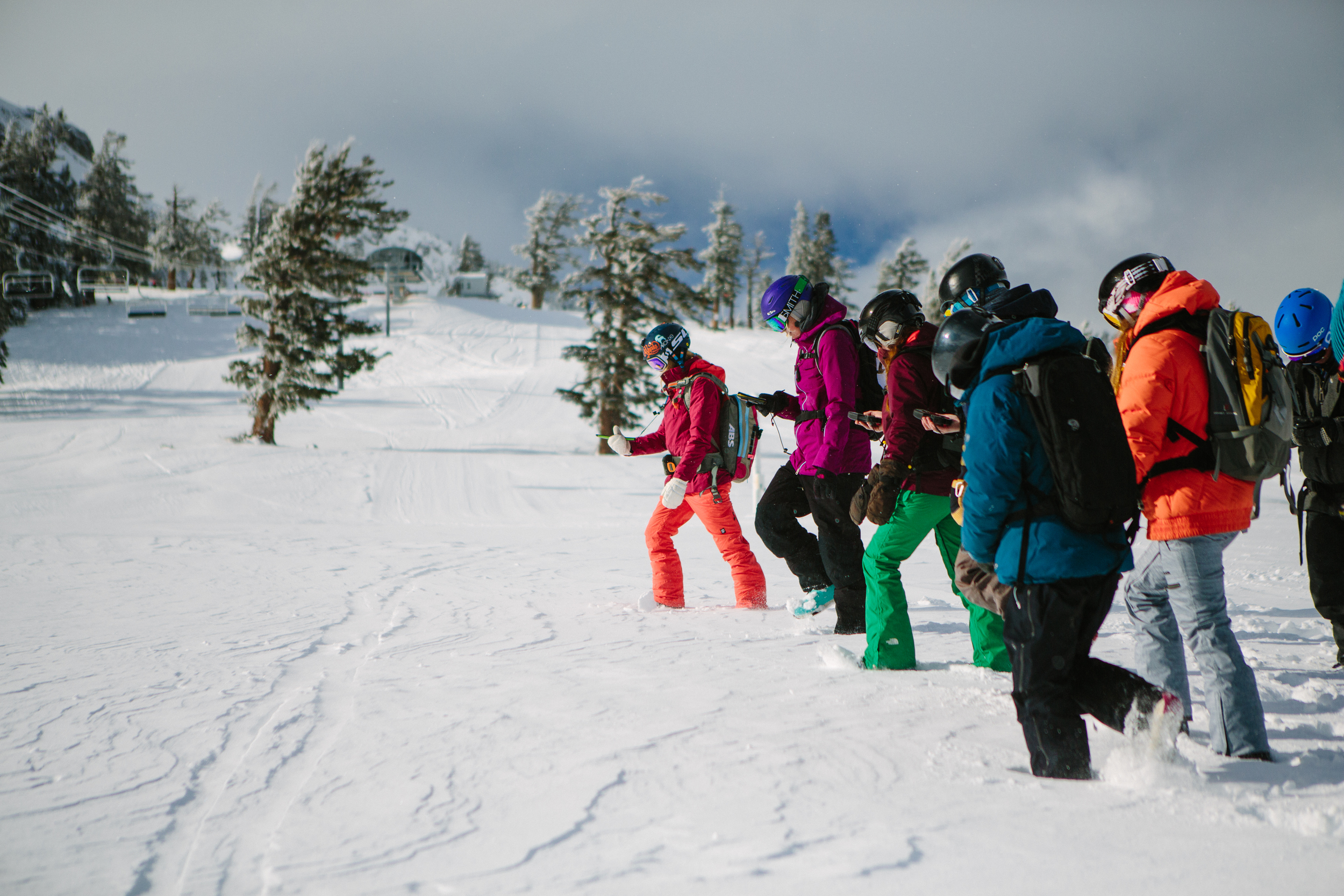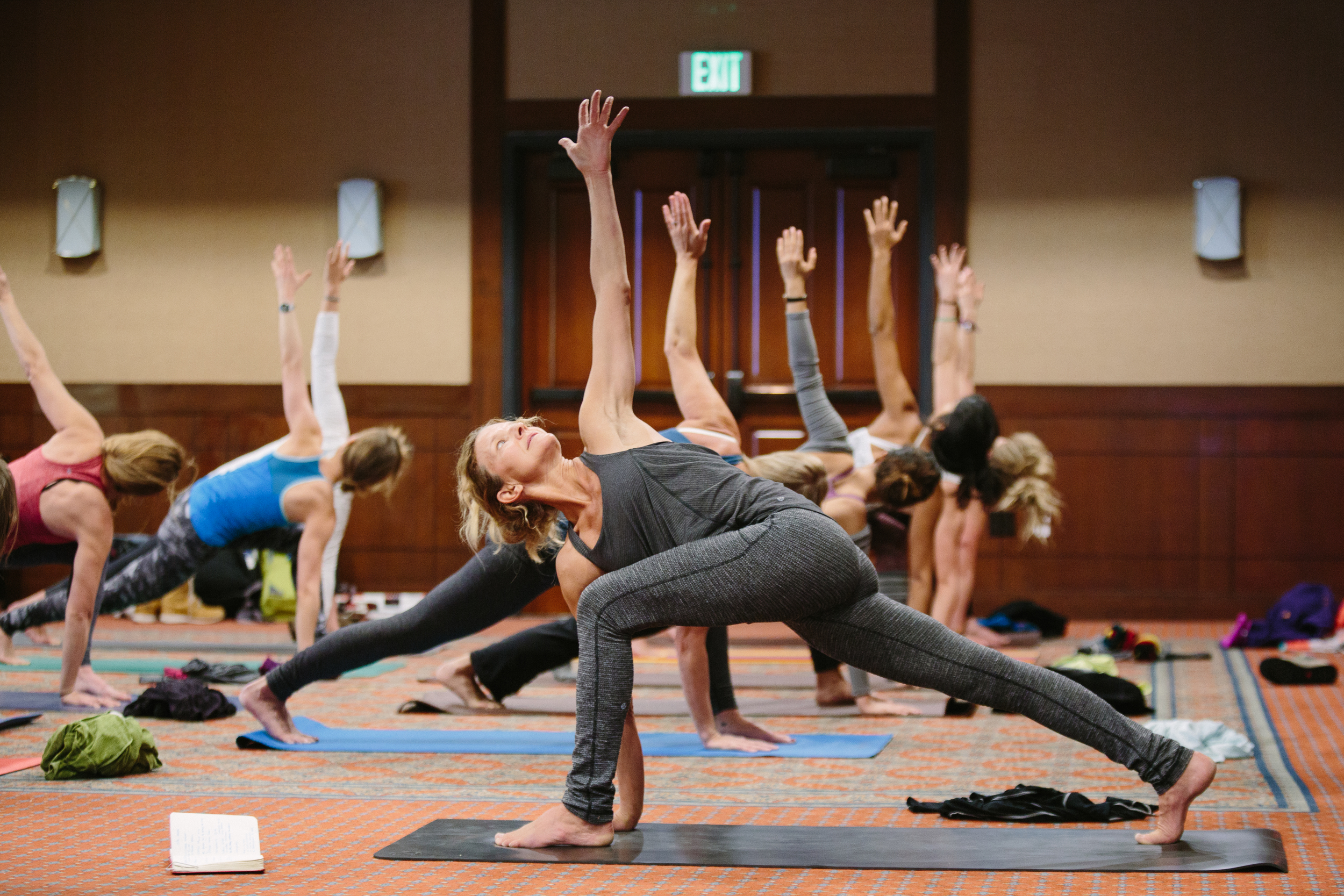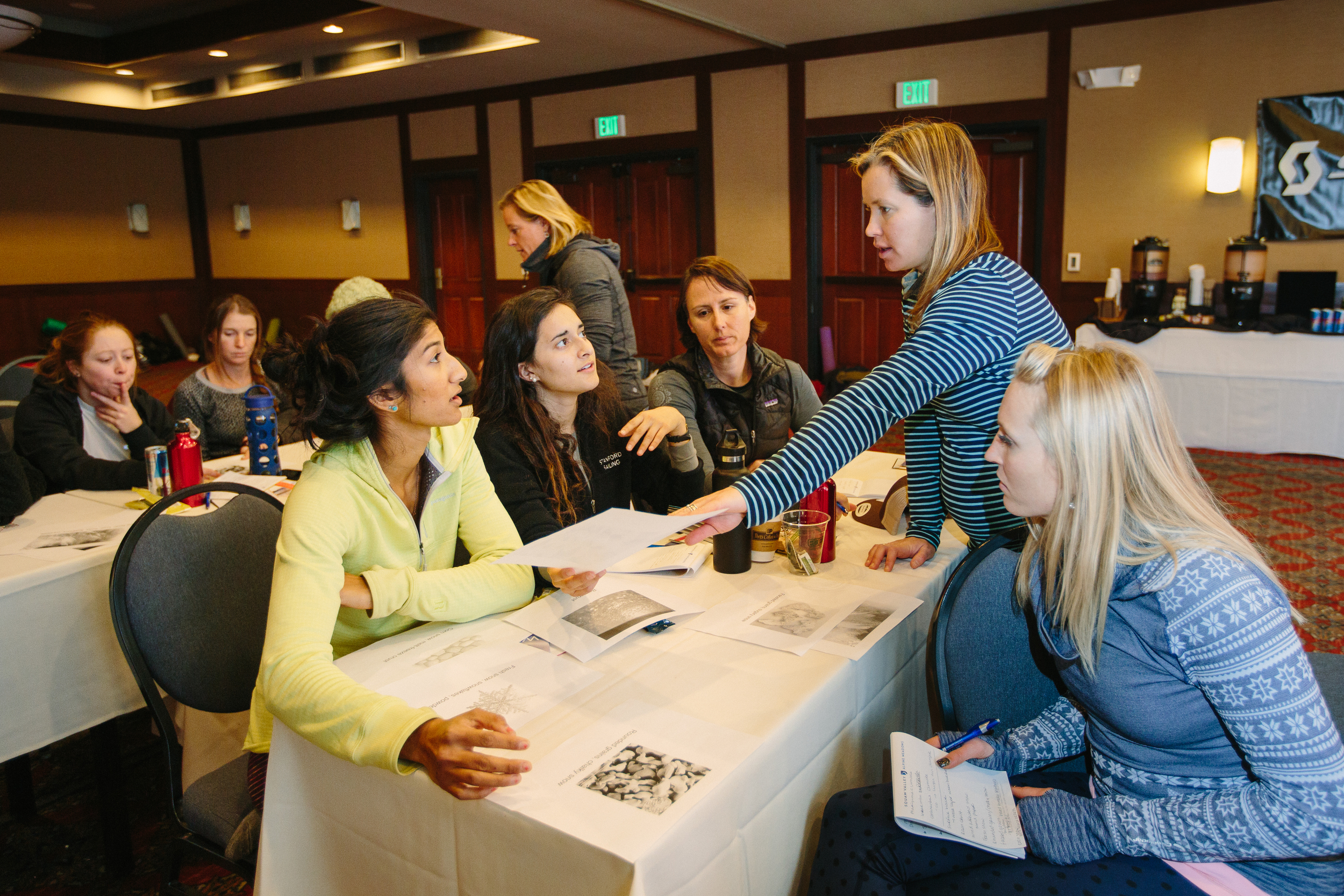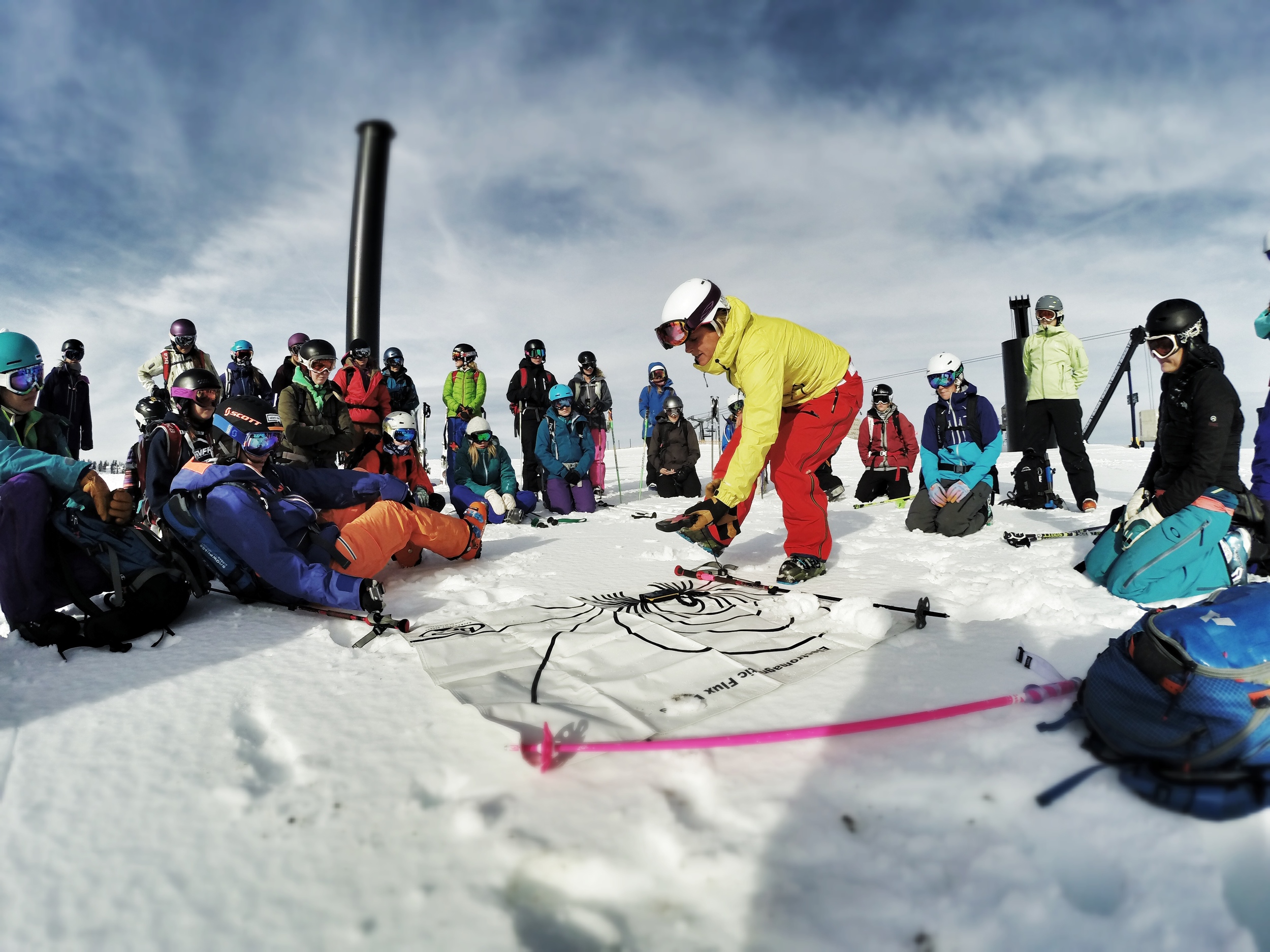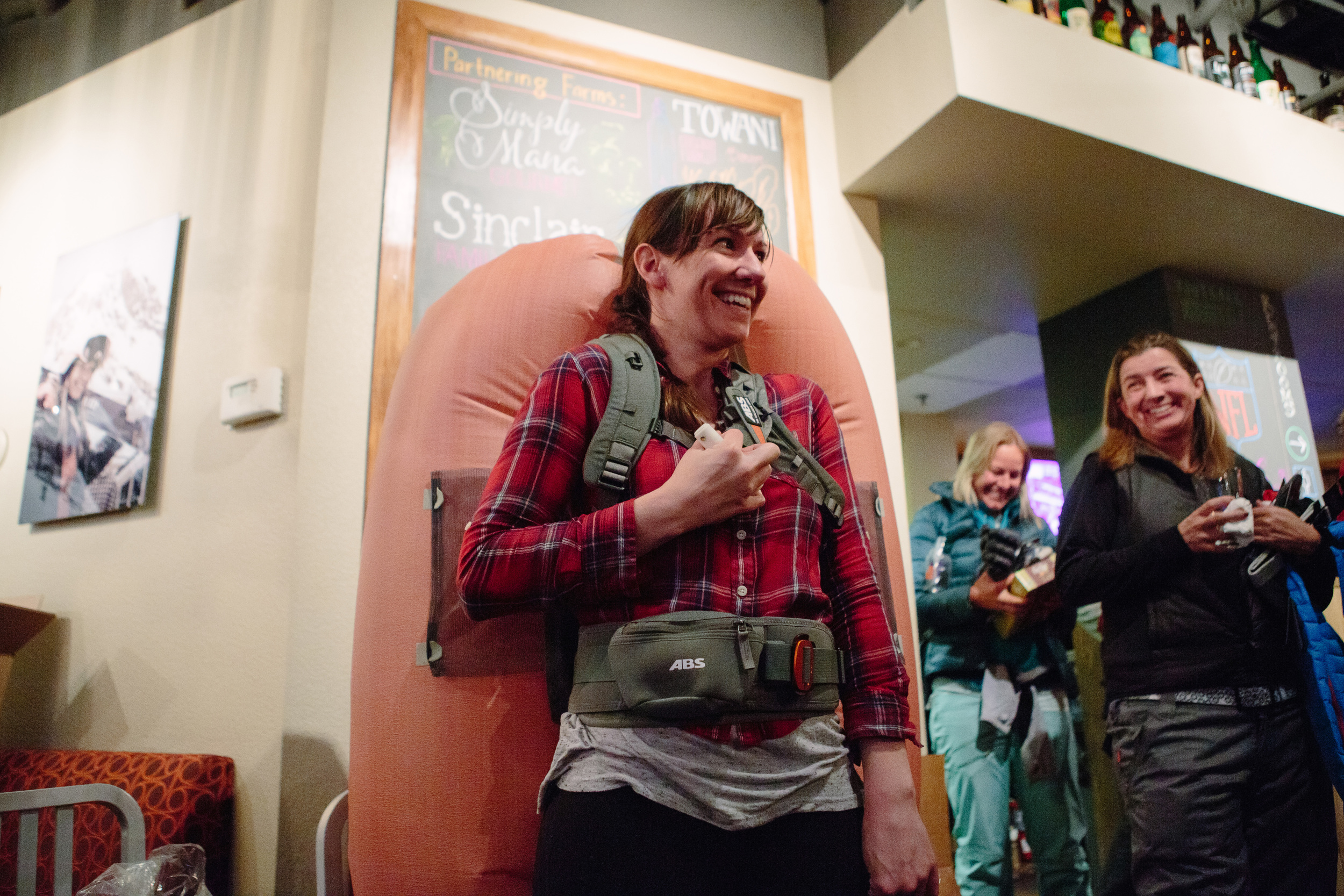 EVENT INFORMATION
WHAT: One day Women's Intro to Avalanche Safety and FUNdraiser with classroom, on-snow training, and morning yoga.
WHO FOR: Women, ages 14 and older who are interested in starting or refreshing their knowledge of snow and avalanche safety in and out of bounds, and who enjoy a good time for a good cause. Participants are asked to provide their own avalanche beacon, shovel, probe, and backpack.
***This year we will be offering a Co-Ed clinic at Squaw Valley on Sunday, December 9th and Stevens Pass on Sunday, December 16th. These are the ONLY Co-Ed events offered. Men, ages 14 and older are able to join the ladies to start or refresh their snow and avalanche safety knowledge. ***
WHO BY: Taught by Squaw Valley's own avalanche forecaster, Alaska heli-ski guide, and AIARE (American Institute for Avalanche Research and Education) Avalanche Instructor Lel Tone, hosted by ski professionals Michelle Parker, Jackie Paaso, Ingrid Backstrom, Elyse Saugstad and Robin Van Gyn with yoga by certified instructor Sherry McConkey. Additionally, professional snowboarder Kimmy Fasani will be joining as a guest instructor at the Squaw Valley clinics. Professional snowboarder Hana Beaman will return to SAFE AS as a guest instructor at the Stevens Pass events December 15th and 16th. Professional skier Cody Townsend will be our guest male instructor for our Co-Ed event at Squaw Valley December 9th.
WHERE/WHEN:
Squaw Valley, CA
WOMEN ONLY: Saturday, December 8th, 2017

CO-ED CLINIC: Sunday, December 9th, 2017
Stevens Pass, WA
WOMEN ONLY: Saturday, December 15th, 2017

CO-ED CLINIC: Sunday, December 16th, 2017
COST: $140 – Includes yoga, classroom and small group on-snow instruction, lunch, lift ticket(if needed) and a raffle with a ton of awesome gear at the after party. ($110 Student Rate for those that can provide a current transcript or student ID. Please scan either your transcript or student ID to safeasclincis@gmail.com to have your discount approved. Offer valid to high school and college students.)
CANCELLATION AND REFUND POLICY: If a participant cancels 7 days prior to the start date of the clinic a full refund will be issued. If a student cancels within the 7 days prior to the course the tuition is non-refundable. The participant will, however, have the opportunity to transfer to another scheduled clinic if space is available. The registration fee may not be forwarded to the following calendar year. IF SAFE AS Clinics cancels the course for any reason a full refund will be given. This cancellation and refund policy pertains to all clinic participants. No exceptions to the policy can be made.
REGISTRATION
Squaw Valley, CA Saturday, December 8th, 2018 CLICK HERE
Squaw Valley, CA Sunday, December 9th, 2018 (Co-Ed Clinic) CLICK HERE
Stevens Pass, WA Saturday, December 15th, 2018 CLICK HERE
Stevens Pass, WA Sunday, December 16th, 2018 (Co-Ed Clinic) CLICK HERE